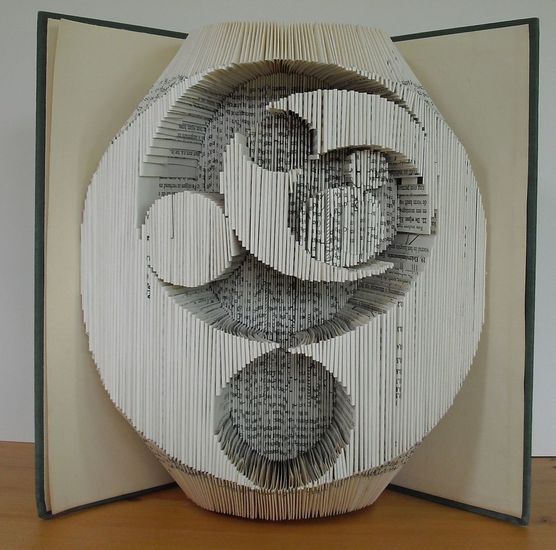 24 x 25 x 16 cm, © 2017, not for sale
Three-dimensional | Sculpture | Paper

This work explores the limits of what is possible in precision bookfolding. The thinnest strips of paper are less than a millimeter wide. The design is -loosely- inspired by work from prof. Lionel Levine, who has a knack for finding math problems that lead to papers with fascinating illustrations.