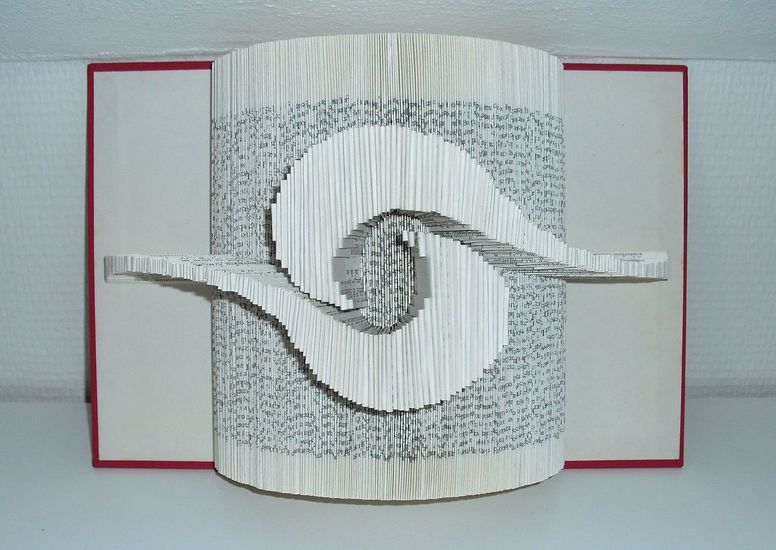 20 x 30 x 12 cm, © 2016, price on request
Three-dimensional | Sculpture | Paper

In this work I made use of the difference in color between the gray text and the white margin. This way the white of the 'swans' is accentuated. The idea came to me because of a remark about the colors by grafic artist Leonie van Santvoort.