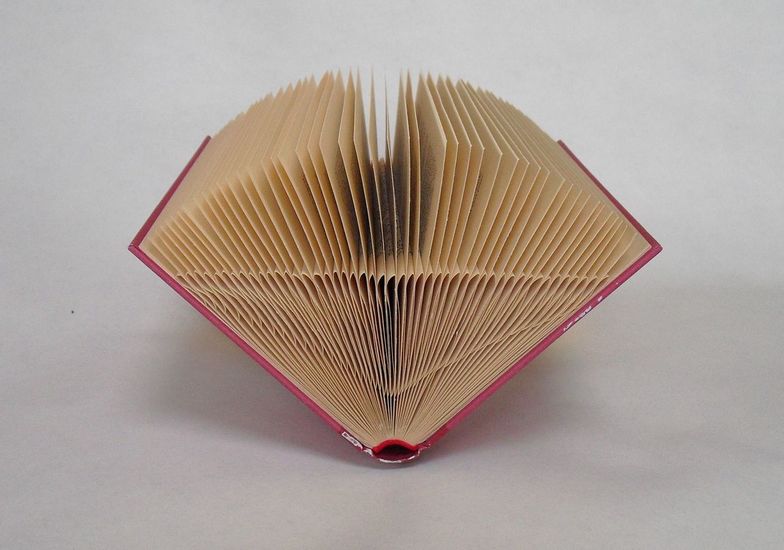 15 x 22 x 22 cm, © 2015, price on request
Three-dimensional | Sculpture | Paper
This work shows segments of three curves, namely a circle (the ends of the unfolded pages), a straight line, and the third curve is a conchoid of Nicomedes. It is formed naturally by the ends of the folded pages. I think it is remarkable that Nicomedes studied this curve before there were books.