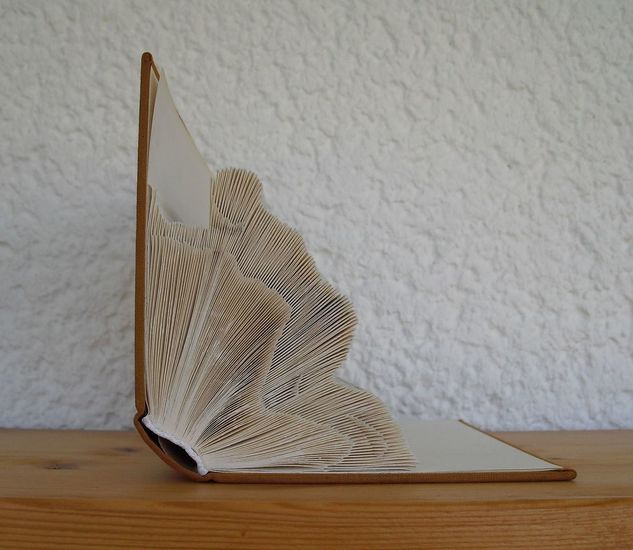 15 x 15 x 22 cm, © 2015, price on request
Three-dimensional | Sculpture | Paper
In this work I used the bottom of the page, whereas in most of my other works I used the side. This way, the silhouet appears on a part of a circle, rather than on a slightly curved rectangle. If this design is in use as a book end, the figurine appears to keep the books from falling.